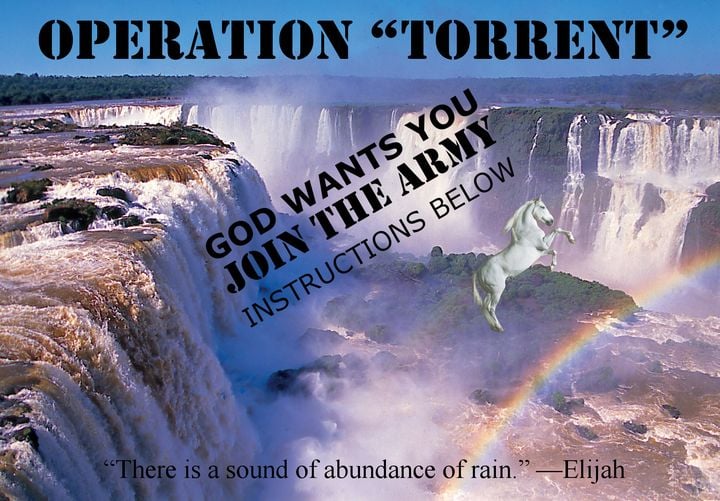 The time will soon come when we will not be allowed to speak openly about this message, and a famine for the Word of the LORD will be in the land. So, if you have flat-rate Internet (i.e. with unlimited data traffic), please use your existing Torrent client (or download one like Vuze, etc.) and download the three (Windows compatible) DVDs and the LastCountdown Book (PDF) in three languages from our websites. After downloading, keep the Torrent client running so that others can download from you. In this way, you do a great work for the Lord and form part of the movement of the fourth angel!
If you have absolutely no idea about how it works, please watch this video on YouTube.
Fight the deceit of Pope Francis, women's ordination, same sex marriage, and the globalists by spreading the Word of God. Thank you so much, and be blessed!
Here are the links to the four torrent files:
ISO-LastCountdown.zip.torrent
ISO-LetzterCountdown.zip.torrent
ISO-UltimoConteo.zip.torrent
The_LastCountdown_Book_en_de_es.zip.torrent