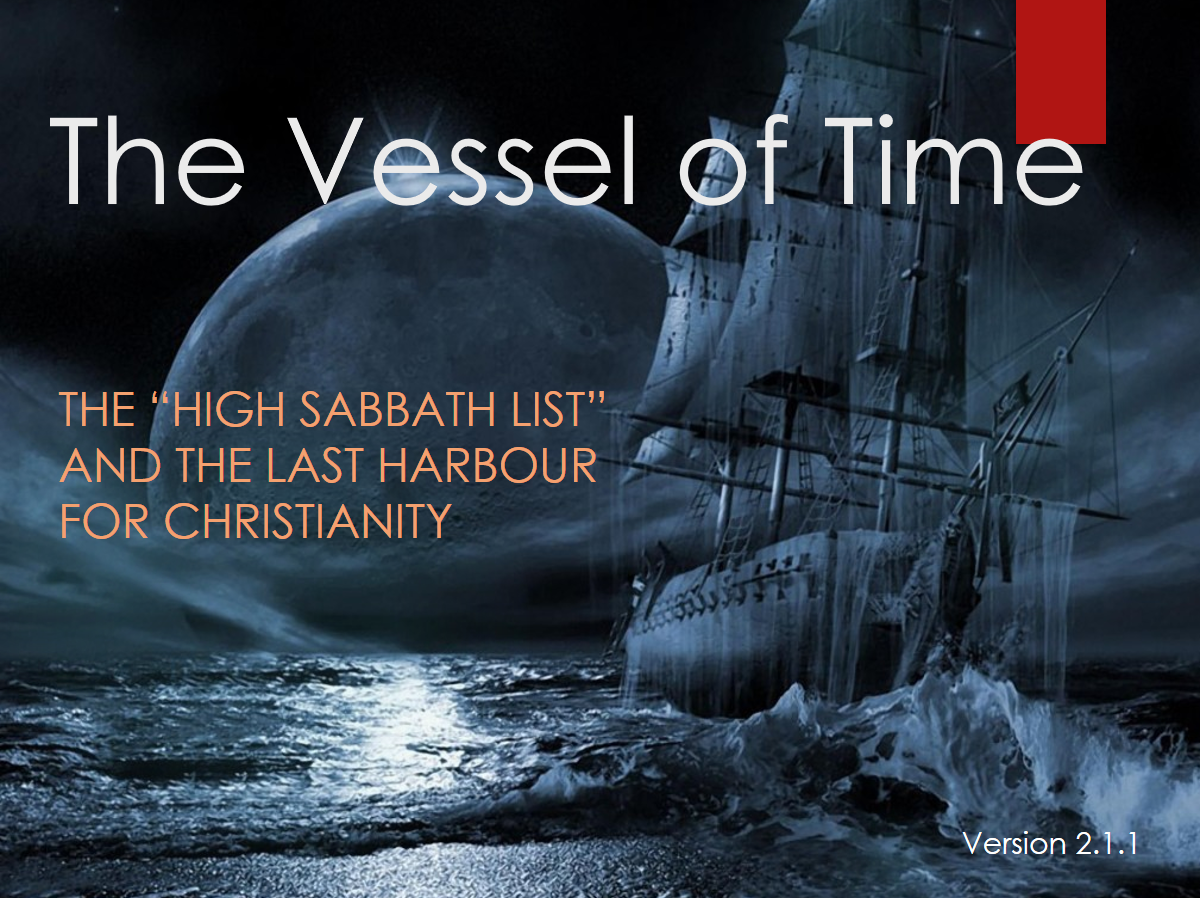 The Countdown is ticking, and we present a new study here that is complementary to Orion and reveals many dates of the end-time events. This is the long-awaited third part and centerpiece of the shadow series.
Remember therefore how thou hast received and heard, and hold fast, and repent. If therefore thou shalt not watch, I will come on thee as a thief, and thou shalt not know what hour I will come upon thee. (Revelation 3:3)
Usage instructions: You can go forward and backward in the presentation by clicking on the arrows on the control bar at the bottom of the presentation. It works like a DVD player. The presentation can also be viewed in full screen mode, which we recommend (click the full-screen symbol on the right side of the control bar). The control bar is also available in full screen mode. You can exit full screen mode by pressing the ESC key on the keyboard.
FOR CELLPHONE USERS: It's recommendable to open the study using this link: Vessel of Time study for cellphone users. If you have any problems viewing the study, you can also view it as a PDF file by clicking the following link: The Vessel of Time - PDF Version. If you have any PDF reader installed on your cellphone, this is a very good way to view the study.
We also offer study materials for this study in the download section!